7 Ways to Detox After the Holidays
Oh the holidays! You either love them or hate them. There is rarely any gray area. But, one thing is almost certain, everybody feels sluggish after the holidays are over. Thanks to all the cookies and milk, cakes and candy. And, most people feel the same way about dieting as they do about the holidays themselves, either love them or hate them. So why not detox instead of diet and maybe shed some pounds in the process? Seems a little easier to handle. So let's explore some ways to detox after the holidays.
Click the image below to read more…
---
Consider the 21 Day Purification Program to detox, lose weight and feel your best.
More here –>21 Day Purification Program – Stay Informed – Read the Testimonials and Watch the Free Video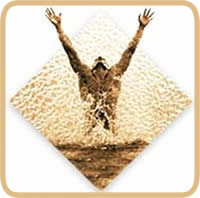 LIKE WHAT YOU SEE?
Subscribe to our email list for all-natural health tips and receive this FREE guide on how to take charge of your health the natural way. Natural Healing for Optimal Health
TELL US WHERE TO SEND YOUR FREE EBOOK

I hate spam too! Your email is safe and will not be shared.