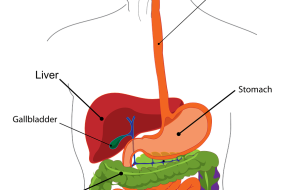 Maximize Digestive Health – All Natural Solutions for Health and Healing
There's much talk about eating more natural whole foods that are nutrient-dense but your ability to digest and break down foods to absorb the necessary nutrients is even more important.
Ask your self these questions…
As you get older have you notice you can't eat the way you did when you were younger?
Have you learned to avoid certain foods that give you digestive trouble?
Do you experience any of the following: tiredness after eating, bloating, belching, diarrhea, heartburn, gas, constipation?
If you answer yes to any of these questions you probably have weak digestion which will effect your overall health. Maximizing digestion will not only help you feel better but it can put you on a more supportive path to...