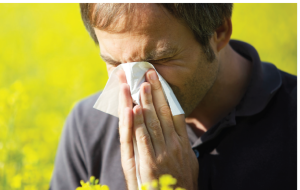 How Acupuncture Can Safely Help With Allergies and Asthma
Do you suffer from allergies or asthma? If so, you aren't alone. It's estimated that more than 26 million Americans have the chronic inflammatory disease asthma, and more than 50 million Americans have nasal allergies. While most people resort to harsh prescription drugs to treat these conditions, a safer and more effective solution may lie in the Traditional Chinese Medicine (TCM) acupuncture.
Some people might turn your head at the thought of treating asthma by placing small needles just into the surface of your skin. However, this ancient practice is believed to be effective in the treatment of numerous respiratory disorders, including asthma. The World Health Organization (WHO) even listed asthma as being "a condition for which...