AOM Day – Oct 24, 2017
Acupuncture and Oriental Medicine Day
Celebrate by sharing your story – help increase awareness on AOM Day / Oct 24
We need more natural solutions to feel our best in health.
Haven't tried AOM? Let me know if you have any questions. Let's talk about it.
https://www.facebook.com/AcupunctureRI/photos/a.1411181005783321.1073741834.1384952211739534/1995002270734522/?type=3&theater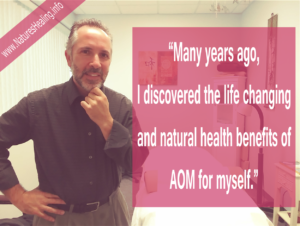 LIKE WHAT YOU SEE?
Subscribe to our email list for all-natural health tips and receive this FREE guide on how to take charge of your health the natural way. Natural Healing for Optimal Health
TELL US WHERE TO SEND YOUR FREE EBOOK

I hate spam too! Your email is safe and will not be shared.