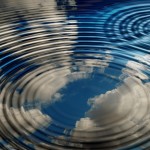 A Corporate Wellness Program
Bring our Less Stress Now Program to your location. Great for the workplace!
Experience LESS STRESS NOW with our stress reduction program using the safe, gentle and effective therapy of acupuncture. Treatment sessions are offered by a state licensed and professionally trained Doctor of Acupuncture to help lower stress, alleviate anxiety and rejuvenate your body, mind & spirit.
Enjoy soft relaxing music plays while sitting comfortably for a period of 20 minutes in a quiet group setting.
Several auricular acupoints will be gently stimulated on the ear for a deep sense of relaxation using acupuncture. That's it! it's Simple. A time block can be scheduled and reserved for 1 hour or 2 hours where people can come in and out for their Less Stress Now session. Treatment times are about 20 – 30 minutes. It's a great program that can be customize to fit the work schedule.
8 – 10 people per hour can be treated by one Doctor of Acupuncture
Acupuncture Service fee is $180 per hour
TESTIMONIAL

"We wanted to thank you so much for coming in the other day for our Office Stress Reduction treatment! It was really  great and we all commented on how "zen" we became during the meditation. All of us felt calmer, centered and more rested when it was over. Really nice!"

~ AMI / JoEllen
Additional services can be provided for larger groups upon request.
Great for…
– In-house Health Fairs and corporate wellness functions
– Increasing Health Awareness & Practices in Prevention
– Stressful Business Seasons
– Gifts of Thanks, Holidays or a Job Well Done
– Group pricing available
[box type="info" style="rounded"]
Customize and expand the program to include the following lecture topics and activities
Traditional Diet Health
Eating Healthy for the Seasons
7 Emotions – Identifying the Emotional patterns draining your health
Lifestyle balancing
Tai Chi for Health
4 Seasons Chi Kung
Managing Stress Naturally
Simple Meditation Techniques for Greater Health
Better Sleep for Optimal Health
Diet-Digestion Reboot
Mind-Body Connection
Understanding Chronic Pain & Alternative Therapies
Tai Chi for Balance
Tai Chi for Arthritis
Improve Mental Focus and Concentration
Weight Management
21 Day Detoxification program – learn the importance of internal cleansing through dieting
Contact Us for more details[/box]
---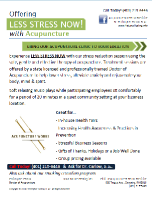 Click and Print out the PROGRAM FLYER and pass it around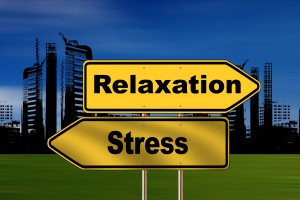 ---
This health rejuvenating program has a lot to offer. Everyone could use a dose of stress relief and experience greater health and now you can experience it right in the workplace.
---
Use our contact information via email or telephone if you have questions or would like to schedule an event.