Coventry Acupuncturist Christopher Carlow, D. Ac.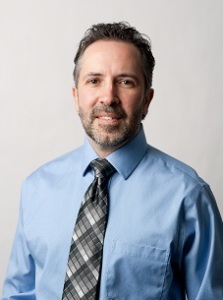 Christopher Carlow is a licensed Doctor of Acupuncture, Oriental Medicine and Chinese Herbology in Rhode Island and is nationally certified as a Diplomate in Oriental Medicine – a combined certification in Acupuncture and Chinese Herbology offered by the National Certification Commission for Acupuncture and Oriental Medicine. He holds a Masters Degree in Acupuncture and Oriental Medicine from Tai Hsuan College in Honolulu, Hawai'i with special training in Medical Chi Kung (Qigong) and Tai Chi Chuan (Taijiquan). Chris also holds certifications as an Assistant Chi Kung (Qigong) Instructor by Dr. Yang, Jwing-Ming, YMAA and as a Tai Chi for Arthritis Program Instructor.
Chris believes health care needs a holistic and alternative approach that promotes natural healing without dangerous side effects. This nurturing approach to healing has the potential to empower the patient with a higher level of self-awareness promoting wellness for a healthy mind, body, and spirit.
As a native Rhode Islander, Chris is eager to connect with his home-community by offering the wonderful healing arts of Traditional Oriental Medicine including Acupuncture, Herbal Medicine, Chi Kung (Qi Gong), Tai Chi Chuan (Taijiquan), Tui Na, Nutrition and Lifestyle Counseling. The education obtained at Tai Hsuan College, currently known as World Medicine Institute, comprises more than 2,765 hours of training in Oriental Medicine, Treatment and Needling Technique, Herbology, Clinical Training and Internship, Taoist Medicine, and Biomedical Clinical Sciences. Additional studies include a strong focused on Tai Chi Chuan (Taijiquan) and Chi Kung (Qigong).
Cultivate Wellness through Self-Care and Prevention