Wellness Workshop
Safe & Effective All-Natural Solutions for Children
Presenter: Christopher Carlow, D. Ac.
This workshop will explore natural, safe and effective herbal remedies that can support and protect your child's health. If you have children you will find this presentation very informative. If you know of someone with children please pass this information along. These remedies are also useful for adults.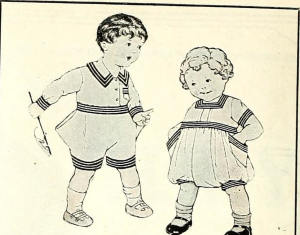 Learn about a modular formula solution that provides safe and effective remedies to support and protect the welfare of children by addressing the most common respiratory, digestive, dermatological, and psychological childhood disorders. The pediatric herbal formulas in this program consist of a simple and comprehensive collection for managing a wide array of acute and chronic pediatric ailments, and may be used for adult patients as well. What's also wonderful about these formulas is that they are mild tasting liquid extracts that are easy for children to swallow.
In my practice and with my family safety is important. This program has products made by a US herbal company that offers premier independent US laboratory testing to support purity and testing claims to ensure high quality, safe products. Certificates of Analysis to support testing claims are made available.
I use these formulas not only in my practice with patients but also for my own family and myself.
This short 1 hour presentation includes an overview on how to combine and administer each formula.
Before resorting to pharmaceutical interventions, considered the ready-made formulas in this program:
Windbreaker: earaches, sinusitis, sore throat, colds, flu, allergies
Chest Relief: cough, laryngitis, phlegm
Pipe Cleaner: bronchitis, painful cough, tenacious phlegm
Open Air: acute asthma, wheezing
Deep Breath: chronic asthma, wheezing
Grow and Thrive: frail, weak digestion, poor appetite, low resistance
Tummy Tamer: indigestion, gastroenteritis
Easy Going: indigestion, constipation
Belly Binder: indigestion, diarrhea
Fire Fighter: rash, hives, impetigo, bites, stings
Quiet Calm: agitated, nervous, cranky, hyperactive, troubled sleep
Please visit the contact link to call or email for more information.