Pin Yin
What is Pin Yin?
Ever wonder why Tai Chi or the full name Tai Chi Chuan is spelled Tai Ji Quan or Chi Kung is Spelled Qi Gong? This info should clear up some confusion.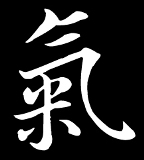 Pin Yin, more formally known as Hanyu Pinyin, is the accepted standard used by the Peoples Republic of China for transcribing Chinese characters based on standard Mandarin into the Roman (Latin) alphabet. (click here for more info)
The ministry of Education for the Peoples Republic of China developed Hanyu Pinyin in 1954 superceding older Romanized systems such as Wade-Giles (1859).
Pin Yin literally means Pin – "to combine or to spell" and Yin – "sound." referring to a simple translation based on phonetics.
Pinyin or Wade-Giles translations are often mixed causing confusion. See the chart below for a comparison.
| | |
| --- | --- |
| Wade-Giles | Pinyin |
| Chi | Qi |
| Chi Kung | Qi Gong |
| Tai Chi Chuan | Tai Ji Quan |
| I Ching | Yi Jing |
| Lao Tzu | Lao Zi |
| Tao Te Ching | Dao De Jing |
| Confucius | Kong Zi |
| Peking | Beijing |
| Sun Tzu | Sun Zi |
| Taoism | Daoism |
| Tao | Dao |
| Kung Fu | Gong Fu |
| Chuang Tzu | Zhuang Zi |
| Lieh Tzu | Lie Zi |
| Wu Wei | Wu Wei |
| Kuan Yin/Quan Yin | Guan Yin |