Top Key to Stress Management and the Unsettling Pattern of Anxiety
What do you think is the top key to stress management?
There are many audio meditations and exercises used for stress management. Understanding the core elements underneath all the dramatic meditative imagery or the unusual exercise postures found in yoga, tai chi or chi kung can make such practices more powerful and effective for stress management.
There are many keys or tips to effective stress management. Today's stress often relates to mental emotional stress opposed to physical stress. There core elements of any good stress management practice is the ability to regulate the body, mind and breath. Out of all three which one do you think is the most important? And we're thinking….And we're thinking….and we're thinking…and if you thought the "mind" then you thought correctly! Now don't overdo it with the thinking!
Your mind is what guides your body, your actions, your energy, your resources and your state of well-being. I always like to say the mind can be the most dangerous thing in the body for these specific reasons.
Mentally focusing on something that's upsetting can elevate blood pressure and cause irregularities in breathing. This mental intensity can lead to excess tension in the body which can block blood circulation and lead to pain like headaches. Such chronic mental activities can lead to unsettling emotions like anxiety and worry.
Anxiety or worry can be translated as an unsettling and elevating energy pattern felt within the body. It usually starts with pensiveness or overthinking. This can be described as a knotted feeling that starts lower in the body related to the gut and digestive system. Many people come into the clinic with health issue and discover much of it is related to overthinking that weakens digestive health. Digestion is a pillar of health. Poor digestion will manifest into all sorts of health issues simply because the body isn't absorbing nutrients properly.
The unsettling emotional energy patterns of anxiety or worry can lead to chest discomfort, breathing problems and abdominal discomfort.
Ulcerative Colitis (UC) is an inflammatory bowel disease (IBD) that can cause chronic inflammation and ulcers in the digestive tract. In Traditional Chinese Medicine, frequent emotional patterns related to anxiety, worry, pensiveness or overthinking are thought to be the root-cause to such debilitating and chronic health challenges.
There is help with stress management tools that emphasize regulating the mind, body and breath. Such emotional energy patterns become habitual. A conscious effort is required to recognize the adverse effects. With increased awareness, you can then make a preventive plan and develop a daily practice to reverse and correct these troubling mental emotional patterns. Elevating your awareness and early practices in prevention are important in successfully supporting your mental emotional health.
If you're looking for a guided meditation that helps you regulate your mind, body and breath check out the 7 Emotions Guided Awareness Meditations. Each audio track is design to reverse the negative emotional energy patterns of the following 7 emotions: anger, worry (anxiety), fear, shock, pensiveness (overthinking), joy (over-excitement), and sadness. See the info below for more details and let me know if you have any questions.
Click here for the related guided awareness meditation – Settle the Explosive Energy Pattern of Worry (anxiety)
---
Stress plays a big role in unbalancing health. Today's modern stress can be defined mostly as mental-emotional stress. If you experience emotional stress you'll want to check out the stress management program I put together called 7 Emotions Guided Awareness Meditations.
I have a passion for developing natural solutions to balance, restore and maintain health in a natural way. I have created 7 audio meditations that are available for you to purchase individually or all together as a set.
The 7 Emotions Guided Awareness Meditations are easy to learn and simple to do. I've gathered special techniques and meditative practices from the ancient healing arts of Tai Chi, Chi Kung and Traditional Chinese Medicine. I've incorporated these techniques for you to listen to as a meditation in these audio tracks. You can sit or lie comfortably and follow along as I guide you through gentle physical movements, breathing techniques and mental focus exercises to help restore balance to various negative emotional energy patterns.
Here's some reference links to explore:
Click here for the related guided awareness meditation – Calm the Unsettling Energy Pattern of Worry (anxiety)
Click here to learn more about all 7 guided awareness meditations and their related emotions
Take the Quiz – Find Your Emotional Energy Pattern
I also invite you to watched my free video series that I believe will help you understand how to Break Free From The emotional Drain Game.
[box type="download"]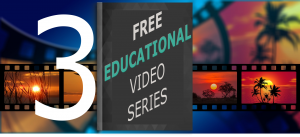 Learn More –> view this FREE Video Series called: Break Free From the Emotional Drain Game
You'll Learn:
1. #1 Root Cause to Most Health Issues
2. All-Natural Self-Care tips based on Ancient Wisdom
3. Break Free from the Emotional Drain Game
[/box]